Leading DSO ranks 2nd for companies with revenues over $500 million
---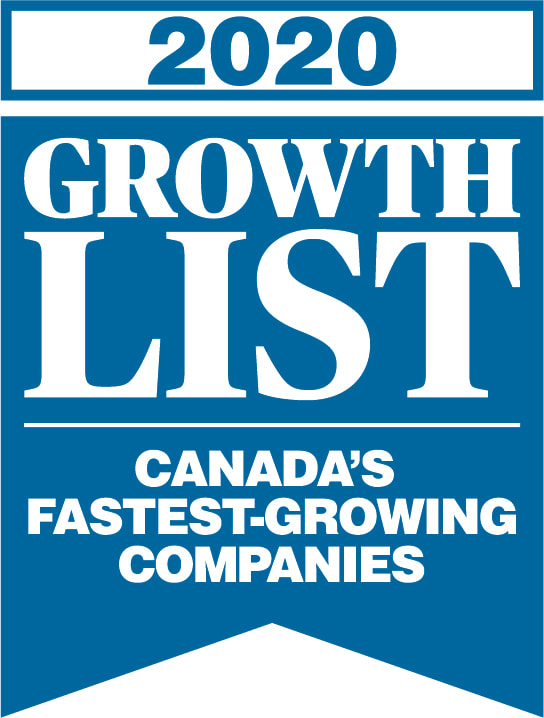 Toronto, Ontario – October 15, 2020 – dentalcorp, Canada's leading network of dental practices, is pleased to announce that, for the second year in a row, it has placed on the Growth List – the definitive ranking of Canada's Fastest-Growing Companies. This year, dentalcorp ranked 2nd for companies with over $500mm in revenues.
The 2020 Growth List ranks companies on their five-year revenue growth, and profiles the country's most successful entrepreneurial businesses. dentalcorp is one of only four companies with over $500MM in revenue to top the list.

"It's an honour to be recognized on the prestigious Growth List for the second consecutive year," said Graham Rosenberg, dentalcorp CEO & Founder. "Our remarkable year-over-year growth is a reflection of our relentless focus on innovation and collaboration as we continue to advance the field of dentistry. In the wake of the pandemic, we are deeply committed to supporting the rapid recovery of our industry and helping our dental communities in delivering optimal patient care in a safe environment."

The award follows dentalcorp's impressive ranking on The Globe and Mail's  Top Growing Companies list for 3-year revenue growth.

Since its inception in 2011, dentalcorp has grown to include over 425 practice locations across Canada. The network's unique business model leverages industry-leading technology, know-how and scale to empower its clinics and their 7,400 team members to deliver exceptional patient care.

"The companies on the 2020 Growth List are really exceptional. Their stories are a masterclass in how to survive when the economy throws a curveball. Despite turbulence, 2020 Growth List companies showed resilience, spirit and, most importantly, empathy and strong leadership," says Susan Grimbly, Growth List Editor. "As we celebrate over 30 years of the Canada's Fastest-Growing Companies program, it's encouraging to see that the heart of Canada's entrepreneurial community beats strong, even in tough times."

About dentalcorp

dentalcorp is focused on acquiring and partnering with leading, growth-oriented general and specialist dental clinics across Canada. Our unique value proposition allows our dentist Partners to retain their clinical autonomy and professional independence while we inspire them to achieve ambitious personal and professional growth. Our unprecedented strategic insights and expertise place our Partners at the forefront of delivering optimal patient care.