In this month's Partner Spotlight, we sat down with Drs. Neil and Victoria McDermid to discuss their journey in building a successful practice together as husband and wife, the importance of work-life balance, and their advice for new dentists.

With nearly 50 years of combined experience in general dentistry, Neil and Victoria currently practice as Principal dentists at Airdrie Dental Studio in Airdrie, Alberta.
---
 
How and when did you two meet?

We met at a spring wedding nearly 30 years ago.  Neil had just finished his first year of dental school and Vicki was working as a dental hygienist.  We had something in common that got us talking and the rest is history.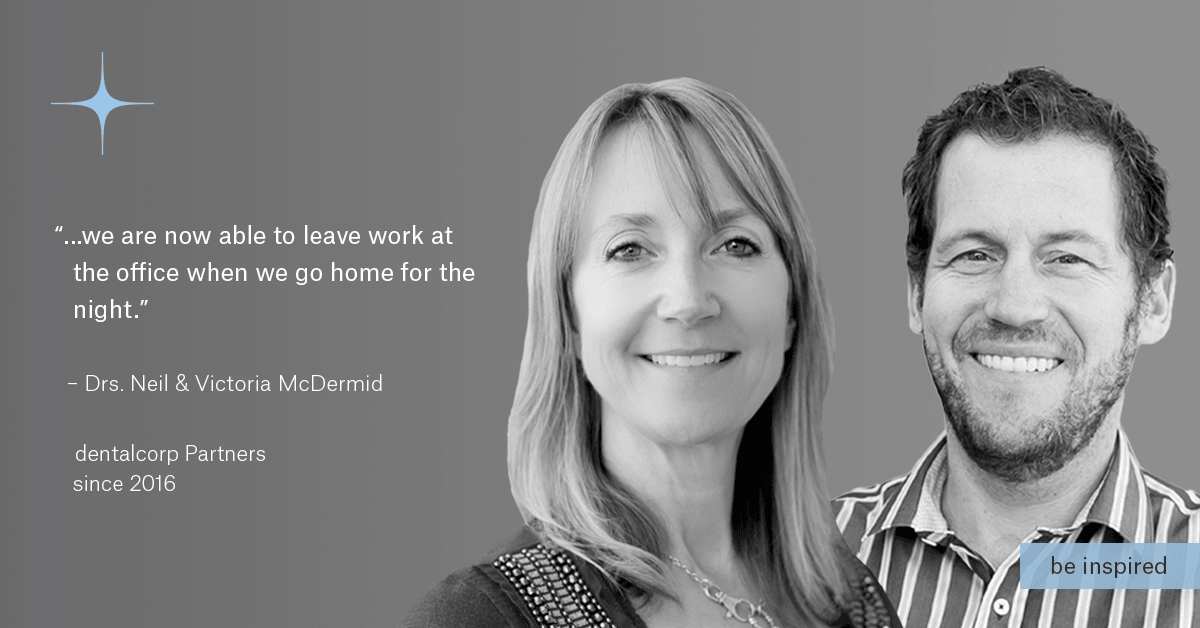 Can you tell us a little bit about your journey in building a successful practice together as husband and wife?

We started out in separate practices and initially thought we wanted to keep it that way.  When Vicki became pregnant with our first child, she knew that she wanted to spend a lot of time being a mother, so we decided to join our practices together.  This turned out to be the best decision we ever made.

What do you find most rewarding and challenging in practicing dentistry?

The most rewarding thing about practicing dentistry is the people.  We work with an incredible team and have wonderful patients, and we really enjoy interacting with them on a daily basis.  The most challenging aspect is managing a small business.  It is becoming increasingly more difficult to stay between the lines with all the many rules and regulations.


What does work life-balance mean to you?

We have 4 children aged 16, 14, 12 and 10.  Our work life balance is very important to us.  We both love our careers, but we love our family more. Since partnering with dentalcorp, our workloads are still demanding, but we are now able to leave work at the office when we go home for the night.


What advice do you have for dentists in the early stages of building their practice?

It is important that you are truly enjoying your practice.  Make sure that you are doing the type of dentistry that you love and surround yourself with people that you enjoy working with.