In the Spotlight: Practice Managers Joelle, Carole, and Michelle
---
Today we shine the spotlight on three of dentalcorp's inspiring Practice Managers. Nationwide, practice teams are welcoming back patients with new processes and protocols in place to keep everyone safe and healthy. Managing the 'new normal' is no small feat and requires a special blend of leadership, teamwork, and patient-centric mindset to succeed. We spoke with Joelle Wiebe from Winnipeg, Carole Richter from Barrie, and Michelle Morgan from Coquitlam to learn about their recipe for success and what they're doing to thrive in these unprecedented times.

Joelle Wiebe, General Manager, Oral Surgery Group of Winnipeg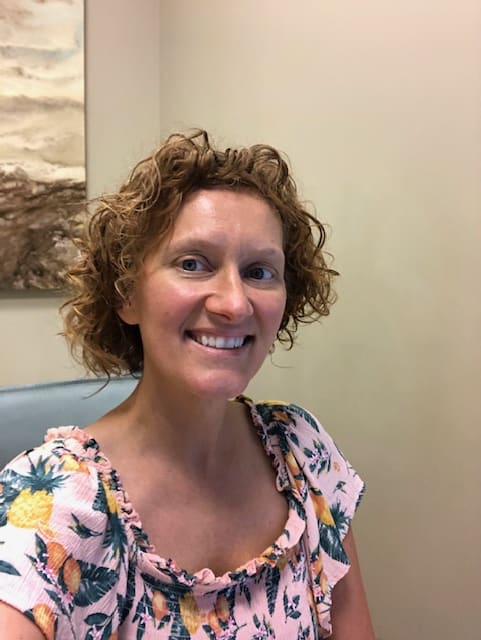 Joelle has been with the Oral Surgery Group of Winnipeg for 13 years, and yet even after all that time, every day is different and presents its own unique challenges. 

Joelle thrives with being busy and continually presented with new challenges to overcome. "I have never had the same day twice", says Joelle, "but one thing that's consistent is that there never seems to be enough time in the day – and I love that."

Another aspect of her role that she enjoys is being part of a highly collaborative group of people. Her team is united in its commitment to the Patient Experience, sharing the responsibility of providing a calm, caring environment – so critical in today's environment. "I love so many aspects of my position, but primarily it would be working closely with such a fabulous team of individuals. Patients are our number one priority, and we join forces to ensure their needs are met and their expectations exceeded."

We talked about the pandemic and its impact on both the practice and on her as an individual. "Our office stayed open during the pandemic," said Joelle. "With this came a lot of policy and procedure modifications, but also the need to consistently reassure and support team members and patients alike." For Joelle, developing coping strategies was essential.  "I have embraced meditation during these last several months for my well-being, as I find the sense of calmness and peace of mind that it fosters helps me to recentre and even thrive in a constantly shifting and often stressful environment."

When asked if she had any advice for professionals entering the field, Joelle said "This is a fabulous profession for any individual that enjoys a challenging, rewarding career where personal connections are at the forefront. Days can change on a dime, so flexibility as well as the ability to adapt and troubleshoot is imperative. If this is you – you will succeed!"
 
Carole Richter, Practice Manager, Ferris Lane Dental, Barrie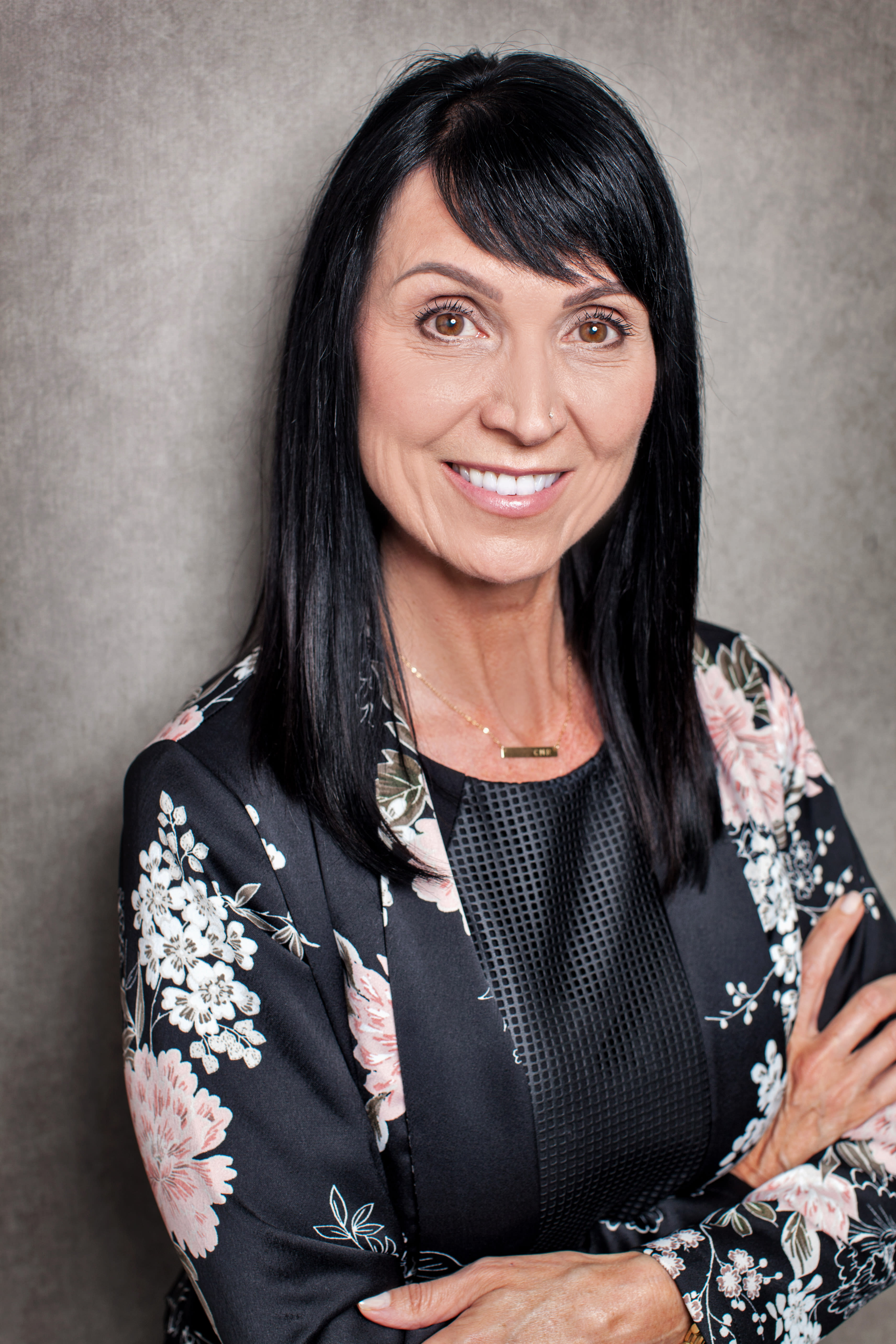 Carole will be celebrating an incredible 22 years with Ferris Lane Dental in November this year. She tells us what she enjoys most about coming to work: "I enjoy working with an amazing group of professionals that go above and beyond everyday for our patients.  We are a family in every sense of the word.  Our patients can see and feel the respect we have for one another.  I also enjoy the challenges and the opportunities that I have been given managing a dentalcorp practice.  I honestly feel like I have not worked a day in my life.  I love what I do and the people I do it with every single day.  I am very fortunate to have leaders that inspire me and give me the confidence to succeed." 

Ferris Lane was one of the practices that was forced to close for three months during the pandemic. But Carole prefers to focus on the positive aspects of that experience rather than the negative: "It gave me an opportunity to connect with our patients on a different level. It was incredibly rewarding to be able to listen, for example, to elderly patients who were at home alone without anyone to talk to.  Ending our conversation with them laughing instead of them feeling down and isolated made me feel like I had made a difference, however small, in their lives."

Carole also noticed that the strength and resilience of the practice team was also positively influenced by the pandemic. "I am so proud of the way we collaborated during the practice closure. 

As a practice, it was important to me that we stay connected. We communicated daily through WhatsApp, and it has brought us so much closer.  I feel that we have grown as a team.  We have a new-found respect for each other, and an appreciation for how lucky we are to be working together.   

The practice has been reopened for over three weeks now, and Carole says "Each of us brought something unique to the table to ensure a safe and successful return to work. Our patients and team could not be happier. We are stronger than ever!"
 
We talked about coping strategies, and how to make the most out of the pandemic. Carole had this to say: "Personally, I always try to put others before me. If my family, friends and co-workers are content and safe, that makes me happy.  To stay active, I enjoy yoga, golf and the outdoors.  I find that spending time with the grandchildren also puts life into perspective."

Carole talked about what the Patient Experience means to her. "Communication is key for developing and fostering trusting relationships that can last for decades. Communication is also critical to providing patients with ethical, personalized, high quality care that maintains, or improves their overall health and well being."
Michelle Morgan, Regional Practice Manager, Austin Heights Dental, Coquitlam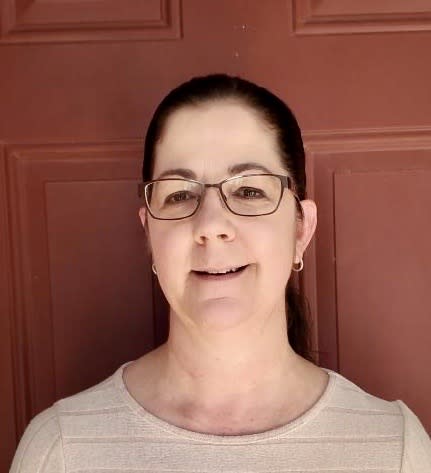 Michelle became Regional Practice Manager earlier this year, supporting Dr. Kim and his group of eight practices. Michelle enjoys working primarily with her home base of Austin Heights Dental in Coquitlam, but also travels to support the other practices including two in Whitehorse, Yukon.

When asked about what she enjoys most about her role, Michelle says "Hands down, the people! I have an amazing team at Austin Heights Dental, and every day there are new challenges that we tackle and overcome together."

Despite the challenges, COVID-19 has also presented practices with unique opportunities. Michelle explains, "It's really been a values-reset for patients and the team. It's slowed us down, which has allowed us to have more meaningful discussions regarding treatment. Patients seem to be valuing their oral health more than they did before the pandemic."

Other positive outcomes from COVID-19 that Michelle has noticed include a greater level of support, understanding, and caring when it comes to team members and patients. "I think we're all more cognizant of how people are feeling and adapting, and we're all more committed to ensuring that everyone feels heard and supported – that goes for personal relationships as well."

Michelle and her team place great value on the patient experience. "Making connections with patients is key," says Michelle. "And the way to do that is by gaining their trust." Michelle and her team make it a priority to get to know their patients and work hard to ensure that exceeding expectations is what they do every day.